Fabrication Services & Field Installation
When you choose to work with Schreier Industrial Services LLCP for fabrication services, you choose to benefit from the combined experience and skillset of our globally oriented team members and the passion for change we all hold. Our success in providing guidance with effective project management and related business growth, plays a crucial role in our work with national and global companies of all sizes. The standards and regulations we follow dictate a key path in all aspects of our development services including equipment fabrication, installation, and associated field services.
The comprehensive fabrication and installation services we offer at Schreier Industrial work within our design/build capabilities and follow strict industry regulations. With Schreier fabrication and installation, additions to your facilities will have industry regulated integrity, longevity, and especially a high quality product.
Schreier follows industry standards for the fabrication of virtually all types of equipment and their installations. This includes our services in fabricating and installing hygienic structures and equipment with production oversight protocol following ASTM, USDA, & 3-A standards. In all relevant equipment fabrications and installations, Schreier emphasizes the importance of working within the ASTM, USDA, and 3-A food safety standards for food, beverage, and pharmaceutical industries.
Following applicable industry standards for sanitary CIP & COP systems is another important factor in Schreier's fabrication services when new equipment is necessary for maintaining a hygienic facility. When Schreier works alongside a client to upgrade facilities where Clean in Place (CIP) automated cleaning procedures including truck wash equipment, and Clean out of Place (COP) non-automated cleaning procedures, are critical aspects of operations, our team emphasizes the need for regulatory adherence in all fabrication and installation.
Additional hygienic fabrication services we provide include sanitary carts, baskets, specialty tools, racks, cabinets, appliances, accessories, and more for food and drug production facilities. With projects falling under this umbrella, our teams manage with exact accordance to all regulations designed to protect the consumer and worker.
For more information about our fabrication, installation, and field services, contact Schreier Industrial Services LLCP at (218.402.0838).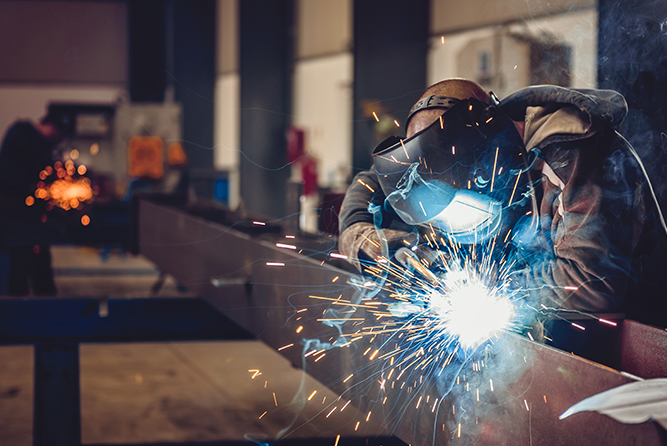 Specialty Equipment Fabrication Services
Finally, we offer a long list of specialty equipment fabrication services including prototype design/build capabilities for the following:
Conveyors
Dumpers
Lifts
Tilt Beds
Trailers
Equipment Skids
Tanks
Vessels
Filter Housings
Access Platforms
Access Stairways
Fixed Safety Ladders
Unloaders
De-Stackers
Grinders
Liquefiers
Mixers
Screeners
Equipment Bases
Tables, Cabinets, Racks
Wrappers
Additional field services offered to industry include but are not limited to:
Motor Refurbishment
Gearbox and Drive Component Refurbishment
Pneumatic and Hydraulic Component Refurbishment
Millwright Services Including Precision Maintenance Applications
Predictive Maintenance Services Including Infra-Red, Vibration Analysis, Oil Analysis, Ultra Sonic Testing and More