Industrial Project Management with Operational Excellence
Operational process stabilization can, in itself, be a difficult task to navigate, much less further continuous improvement initiatives strategically aimed at business growth opportunities, which is why industrial project management and other needed capabilities are so important. Schreier Industrial Services LLCP provides mentoring, direction, and industrial project management services for national and global companies working towards business growth and development via operational excellence initiatives. Take advantage of the opportunity to partner with Schreier Industrial, whether seeking operational stability, improved process control, higher line efficiencies, or first pass quality sustainability. Practical application of strategic initiatives form the basic ideals and foundation for success and with Schreier, you're offered the opportunity to utilize our vast and varied global experience.
With the Schreier operational excellence portfolio, your company will benefit from our complete operational design/implement capabilities. This approach to operations and initiative implementation, combines all aspects of designing and building operational program and process beneath the comprehensive Schreier umbrella. The Schreier design/implement technique means we're a one-stop-shop for all your improvement initiative needs from loss and waste to Statistical Process Control (SPC) to supervision excellence training.
With all initiatives developed under Schreier mentorship, our experienced team members will provide in-house project specific training for your managers, supervisors, and staff.
If your company faces a derailed project, difficulties in launching new strategic initiatives, or could simply benefit from the guidance of a third-party professional, don't wait to call regarding our initiative recovery services.
For more information about services in operational excellence and design/implement technique, contact Schreier Industrial Services LLCP at (218.402.0838) today.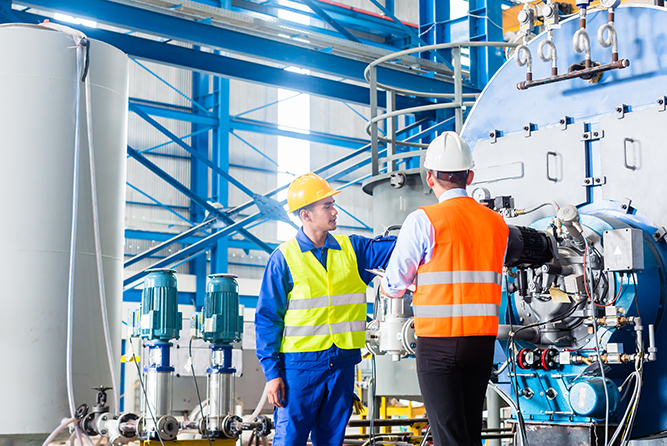 Additional Industrial Project Management Services
Using a design/implement strategy, Schreier Industrial comprehensive operational excellence services envelop:
Plant, Line, Equipment Specific, Assessments – Loss & Waste, Efficiency, Utilization, Productivity
Process Benchmarking Internal/External
Process Value Stream Mapping
Operational Program Development or Revision
Operational Process Development or Revision
Project Specific Initiative Implementation Services
Management Excellence Training
Supervision Excellence Training
How to Practically Apply Strategic Initiatives ( In-House Seminar)
What's In It For Me (WII FM) The Most Listened to Station in the World (In-House Seminar)
Initiative Recovery Services for current or on-going implementations
Practical Implementation of all initiatives, programs, and processes
SOP Development Services
Process Control Implementation
Supply Chain Planning, Scheduling, & Effectiveness