New System Integration Paired with Maintenance Planning and Scheduling
In the industrial world, the technology used in all types of design, manufacturing, assembly, quality control, packaging, and shipping is continually changing. This constant development of new and improved systems offers exciting new prospects for players in every industry, but it can also pose challenges when it comes to integrating new, often complex, advancements of equipment and software into current facilities. When faced with new equipment or other updates to your facilities, look no farther than Schreier Industrial for assistance with complete system integration paired with the necessary maintenance planning and scheduling.
The exciting prospect of new and improved equipment or other updated aspects of your facilities can make it easy to overlook the reality of integrating that new component into your current operation. For many different updates, a structured approach with a project management level of planning is critical for success. There is no greater waste of time and money in the industrial world than that of poorly integrated or improperly maintained equipment due to a lack of quality maintenance planning and scheduling in the installation process.
With the help of Schreier Industrial's team of professional project management and system integration specialists, your facility upgrades and new system components will be put onto a schedule of integration that adheres to strict guidelines, offers predictive techniques, and provides a foundation for the upgrade to work at peak efficiency in the long term.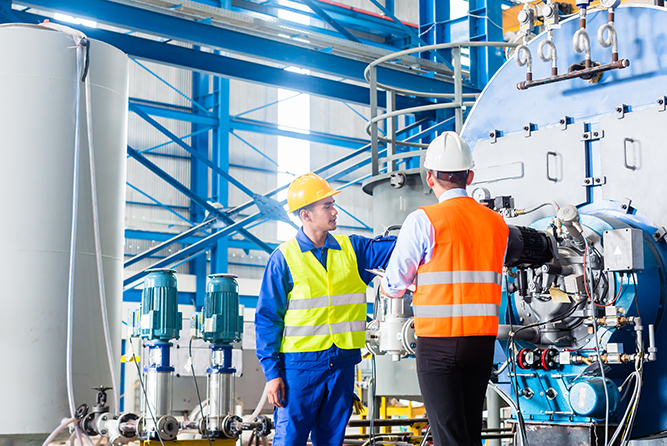 Third-Party Integration
No matter what level of integration you need for your facility upgrade, Schreier Industrial has the skills, tools, and knowledge required for a ground-up, build/design approach. Our system integration methods also include short- and long-term maintenance planning and scheduling projections.
Our team has the experience and skill sets needed to integrate upgrades to your facility including:
machinery updates, including electrical, plumbing, construction, custom component fabrication, testing, predictive and preventative maintenance information, and more
electrical capacity upgrades, including increased voltage capabilities, phasing adjustment, rewiring, improved energy usage, and more
software updates, including program checks, testing, setup, adapting new programs, hard-drive maintenance, de-bugging, troubleshooting, CNC expansion, and more
component integration for new and improved components on existing equipment, including performing maintenance on current equipment to prepare it for integration
design systems upgrades, including prototyping design capabilities, simulation updates, manufacturing techniques, and more
In addition to the comprehensive list of physical system integration services we provide, Schreier Industrial also offers a more abstract type of integration: new management systems. Implementing new project management, quality control, production flow, and many other administrative methods of structuring and directing a manufacturing facility can be difficult. Schreier can help you integrate and streamline new ideas, new management techniques, and new core principles, from day-to-day function to the long-term production goals of your facility.
To learn more about our system integration services with maintenance planning and scheduling or to get started with a professional project management team, contact Schreier Industrial at (218) 402-0838 today.